Episodes of the Miss Nina weekly video show!
On this blog you'll also be treated to exclusive commentary from miss nina on how to incoroporate these songs and activities into your home, classroom, story time and life: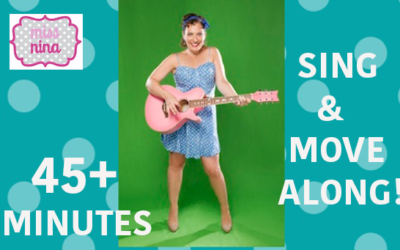 Welcome to the new MyMissNina.com! It's been a labor of love and I'm so excited to share it with you! It's home to The Miss Nina Weekly Video Show, and on the other pages of the site my aim is to show you all the additional ways we can connect! Musical Skype sessions....
read more