Episodes of the Miss Nina weekly video show!
On this blog you'll also be treated to exclusive commentary from miss nina on how to incoroporate these songs and activities into your home, classroom, story time and life: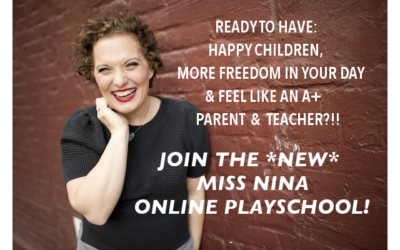 Hello everyone! I'm really excited about all I have to share with you this week!!! The Miss Nina Online Play School will be opening enrollment again soon - and I'm offering a super fun, free week-long DEMO on Facebook! Starting next Monday, September 5th join me for a...
read more