Episodes of the Miss Nina weekly video show!
On this blog you'll also be treated to exclusive commentary from miss nina on how to incoroporate these songs and activities into your home, classroom, story time and life: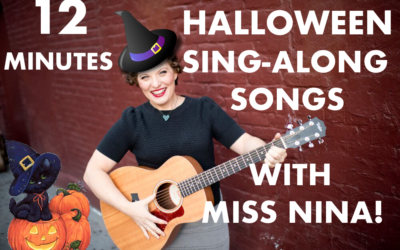 HAPPY ALMOST HALLOWEEN!! I'm ready for some FUN! First up - if you're in the Minneapolis-St. Paul area this Wednesday, October 31st be sure and come out to join me in some sing-along, move-along Halloween fun at Midtown Global Market's Wee Wednesday Halloween Party!...
read more