Episodes of the Miss Nina weekly video show!
On this blog you'll also be treated to exclusive commentary from miss nina on how to incoroporate these songs and activities into your home, classroom, story time and life: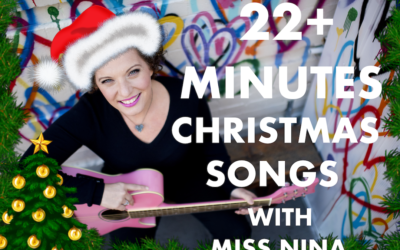 Ok - so we all knew Christmas was coming. Right? I mean, it comes the same time every year! LOL! And - I've been amping up, getting ready for it for weeks with sing-along songs and talk of the holidays. But -  all of the sudden I looked ahead at the calendar and -...
read more