Episodes of the Miss Nina weekly video show!
On this blog you'll also be treated to exclusive commentary from miss nina on how to incoroporate these songs and activities into your home, classroom, story time and life: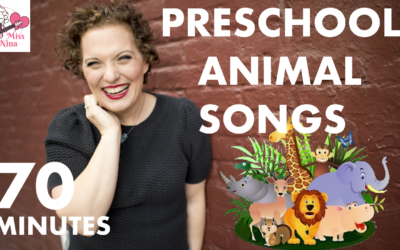 Well, Good Morning!! So - as I am in this unofficial hiatus from recording (though I promise, new videos to come!) I have been having a really fun time putting together these compilations for you. This week I went with the theme of Animal Songs, and wow! Over the...
read more