HAPPY ALMOST HALLOWEEN!!
I'm ready for some FUN!
First up – if you're in the Minneapolis-St. Paul area this Wednesday, October 31st be sure and come out to join me in some sing-along, move-along Halloween fun at Midtown Global Market's Wee Wednesday Halloween Party! Here's the details:
Wednesday, October 31st
10:30 Miss Nina Halloween Party performance
Midtown Global Market's Wee Wednesday
920 E. Lake Street – Minneapolis, MN
I can hardly wait to see all the Halloween Costumes and celebrate with you all!!
*******
In other news……I just returned from a wonderful and whirlwind trip to Rochester, NY where I got to deliver a private Birthday Party Performance and celebrate this amazing young lady who is long time fan of the Miss Nina Weekly Video Show!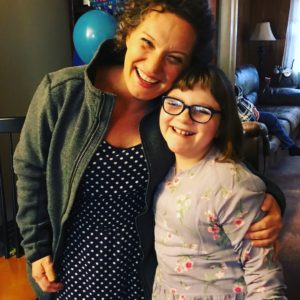 We rocked out her 10th Birthday Party with her favorite sing-along songs & Miss Nina originals – and her family danced along like SUPERSTARS!! (Quite possibly THE BEST adult participation in My Freeze Dance. EVER. 🤩👏🏻👍) It was a complete joy and pleasure to be with Mia who is full of exuberant high 5s , smiles and love – and lots of "You're crazy Miss Nina!"s. LOL!  I am so grateful to her family and all the people who helped to make this happen. It was such a joyful experience –  and I just wanted to share it with you all!
💖💖💖💖💖💖💖💖💖💖💖
And now –  for YOU this week I have a 12 minute long video of back-to-back Miss Nina Halloween songs! All the intros and "outros" have been cut out, so we can get right to the business of singing and moving:
Just press play and I'll engage your kiddos for 12 minutes with these age-appropriate Halloween and Pumpkin songs:
1. Three Little Witches
2. Pumpkin Chant
3. 5 Little Pumpkins
4. The Monsters Stomp Around The House
5. 5 Little Pumpkins – OFFICIAL MUSIC VIDEO – Miss Nina & The Jumping Jacks
….. and while they watch, you can get 12 minutes for yourself!!! Maybe? At least, that's my hope for you.   : ) 
Wishing you and your little ones a very fun, safe and Happy Halloween! I'll see you in your inbox next Tuesday!
xoxo
Miss Nina