Miss Nina's Rap, Rock, & Read weekly class visits
A weekly Music & Movement Class for your Preschool or Early Childhood Center
Featuring Miss Nina
Parent's Choice Award Winning, children's music artist & Youtube Star Miss Nina will come to your school and deliver a high energy, interactive and original, Music & Movement class
Perfect for Preschool
Music & Movement based around Seasonal Themes &  Early Childhood Concepts – complementing your curriculum.
Learning Standards
Fine & Gross Motor development through movment. Speech and language development through rhythm, rhyme & song. AND early literacy development via Miss Nina's original music & Book Songs!
New & Fresh
Not the old style folksy music class – Miss Nina employs kid-centric hip-hop, rock and pop styles of music, as well as traditional children's music for a class that today's child can relate to.
NOT JUST A MUSIC CLASS!
Rather, Miss Nina has designed her original program to use music & movement to explore and teach about seasonal themes, early childhood concepts and encourage pre-reading & literacy skills! We sing, dance, move, groove, rap, rock & read! Research has proven that adding music and movement to learning improves brain development and retention of new information!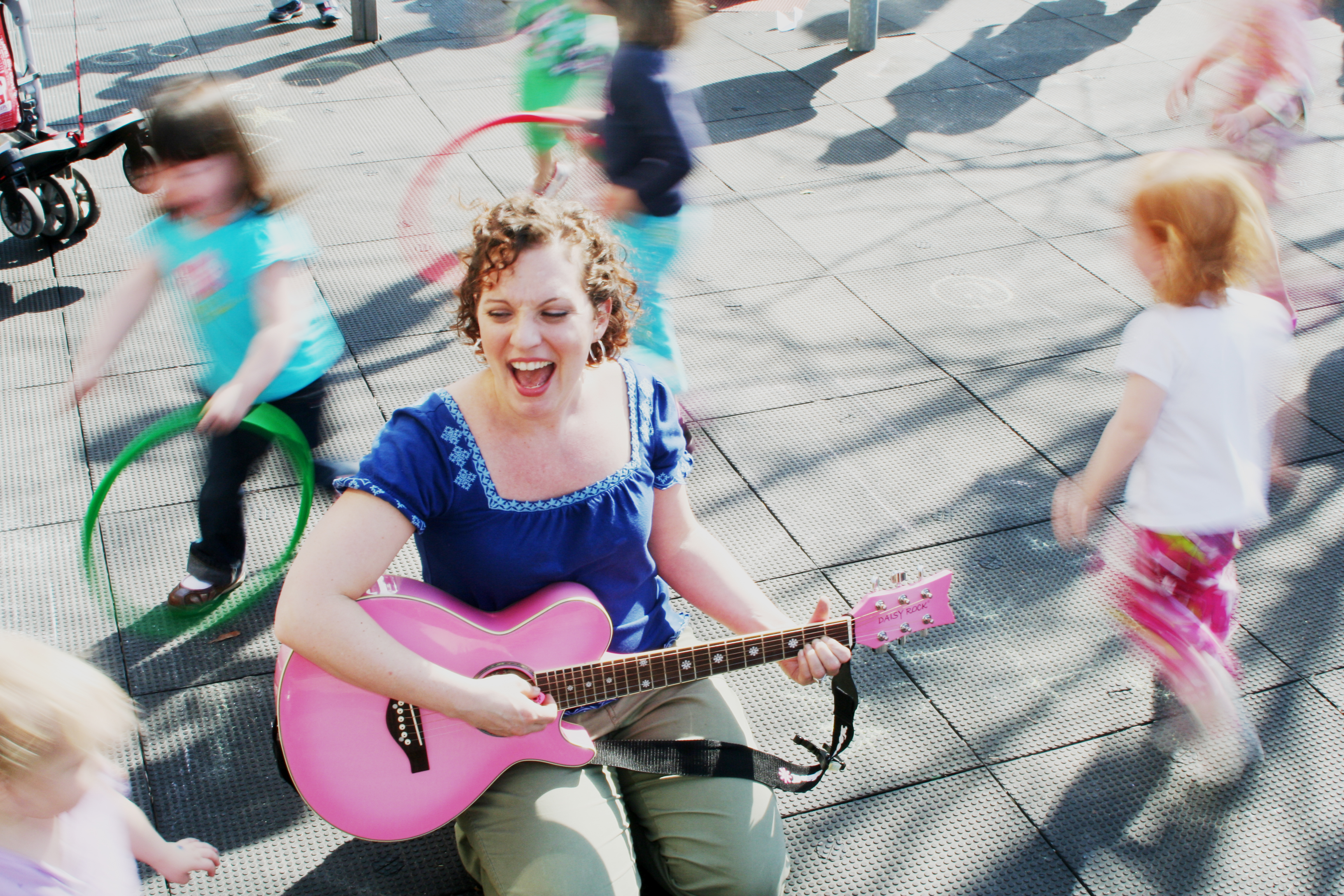 EVERYTHING YOU NEED
Miss Nina's songs, music, and activities in her shows are designed to support early childhood learning. Her original Rap, Rock & Read curriculum employs songs and lesson plans that include:
Numbers & Counting
Books & Reading
Fine & Gross Motor Skills
Body Control
Direction Following
Independent Movement & Self Expression
and more!
SAMPLE SCHEDULE
(20-25 minute classroom visit schedule)
Hello Song & Intro to Theme and Concepts of the Week
Sing-Along Songs (finger plays, small movement songs & rhymes)
Gross Motor Movement (marching, jumping, dancing songs)
Introduction of Prop or Instrument of the week
Theme related activities & songs with instrument/prop  (Such as scarves, drums, shakers rhythm sticks, rainbow rings, etc.)
Book Song(s)  (Children's Books put to original music by Miss Nina)
Lullaby/wind-down song
Goodbye song
**Option to substitute Bubbles and/or parachute time with other planned activities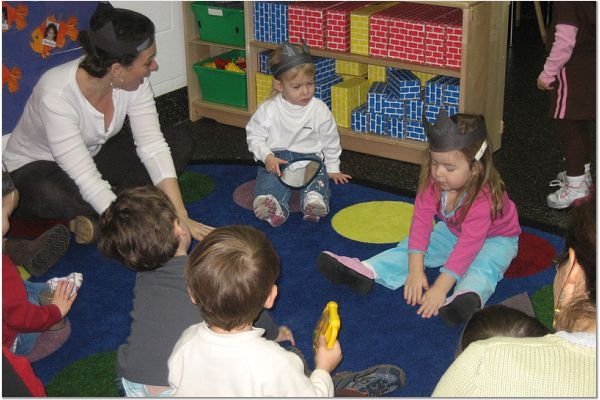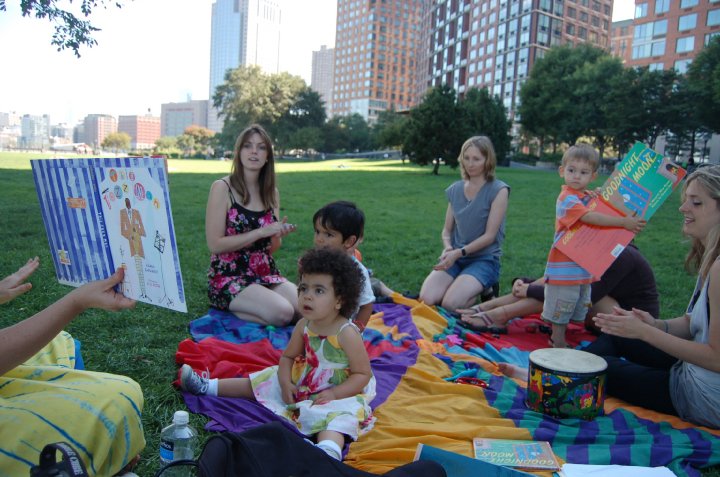 MISS NINA BOOK SONGS
Llama Llama Red Pajama by Anna Dewdney
Brown Bear, Brown Bear, What Do You See by Bill Martin & Eric carle
Goodnight Moon by Margarent Wise Brown
How do Dinosaurs Say Goodnight by Jane Yolen
Subway by Anastasia Suen
Snuggle Puppy by Sandra Boynton
Where the Wild Things Are by Maurice Sendak
This Jazz Man by Karen Ehrhardt
Beanstalk Blues based on Jack & the Beanstalk
More to come!
WANT YOUR SCHOOL TO BE IN ON THE FUN?
Email for rates/availability or with any questions you may have! And yes, there's and option for weekly visits. This interactive show well get kids waving, clapping, dancing, and singing along; book your school now!
EMAIL FOR RATES & AVAILABILITY
What Others Are Saying
Don't just take it from us, let our past program participants do the talking!
"Music with Miss Nina has been a wonderful experience for the children in our integrated preschool. Her music and upbeat, cheerful disposition easily engages all of our youngsters, invites smiles and active participation. Miss Nina's songs address the preschool common core standards, and reinforce essential concepts that we are learning in a truly age appropriate and meaningful manner. It's a novel, enriching program in which the children can generalize critical skills and concepts, as they engage in a lively, musical experience. Five stars Miss Nina!!"
Christine Puccio
"Miss Nina is beyond unique and different from any music program I have experienced as a teacher, and I believe my students have experienced. Every concert is memorable and extremely educational. I've never seen my students react so positively to a guest than they do with Miss Nina. They interact, regard their peers, and remember a lot of the favorite songs. You bring life to stories, events, holidays, and more! Even the teachers are always excited about the songs and are dancing. We love your excitement and enthusiasm, how you dress (love the dresses with the chucks!), and the different genres of music, it's a nice change up! I believe that Miss Nina's ability to bring life, music, fun, and movement to every single activity is something teachers can benefit to learn from, and also students can benefit from."
Julia
"When Miss Nina visited our library, we had a small, but rocking group. Not only were the youngest children clapping and dancing to the music, but we also had a couple of older elementary aged boys who were clapping with delight. Even the parents were engaged and moving to the music. Two weeks after the show, I'm still singing the refrain from Llama, Llama red pajama. Miss Nina is a professional musician with lots of experience with dealing with crowds of children; she knows how to control a group of kids while keeping them engaged. I can't wait to have her back again!"
Kathy W.