Hi there! I'm Miss Nina, and I want all children to feel joyful & loved every day. I believe music, movement, books and & human connection are the way!
And I know you – you want the exact same things for the children in your life. You believe childhood is prescious and magical. You understand that children learn best through play. You value education, literacy and the arts. You value connection and commuinty and believe in talking and engaging with young children in respectful, non-patronzing ways. You believe that all children are special. And you know that happy children grow into happy adults.
I believe in all of those things too and strive to deliver them through my live & online performances & packages. Click below to find how we can partner together & spread joy and love to the children in your life!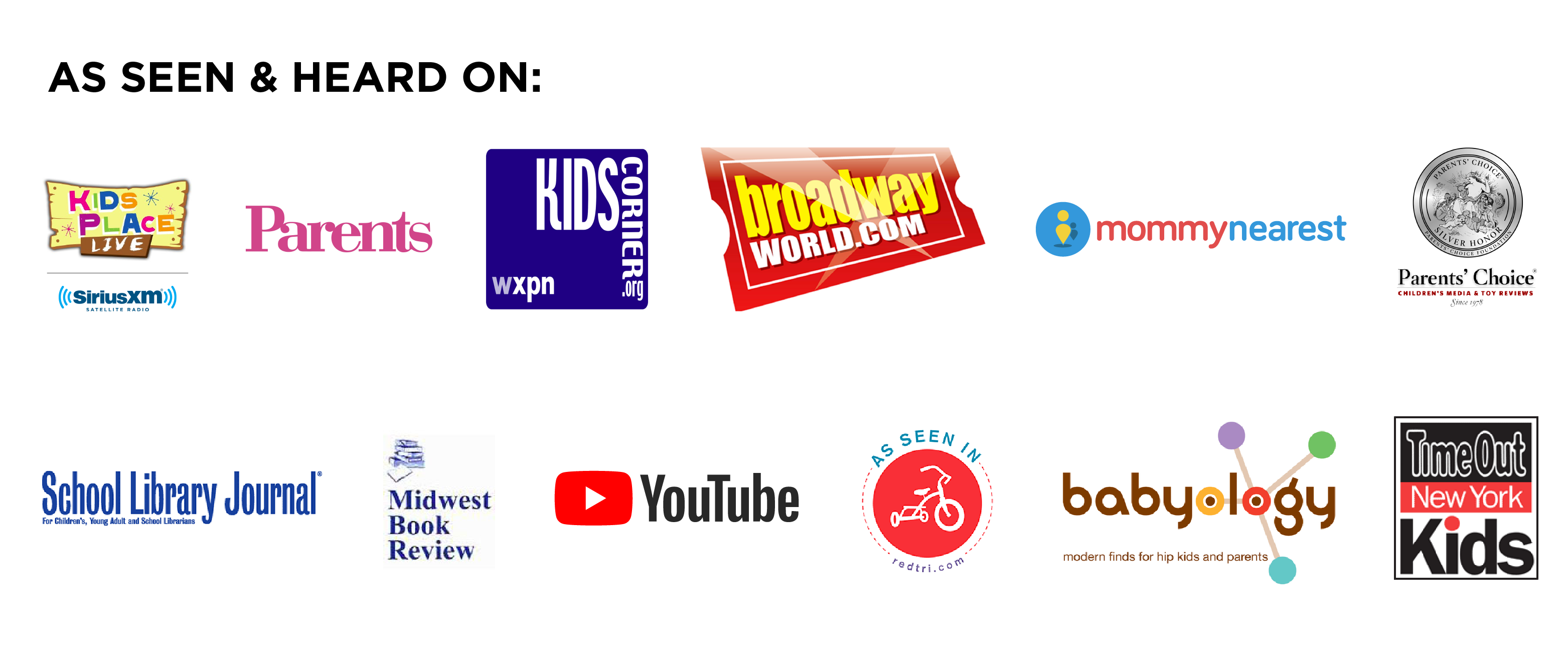 Here's what they're saying about Miss Nina….
---
 The most impressive thing to me is the way your songs based on books make the children even love the book more and foster an appreciation for reading.  And I like the physical aspect of songs like Spinning Statues because my kids really put forth a lot of energy when they hear this song.
Also I think the children really get your positive relationship with music.  You are so positive and your appearance is fun and happy ..
---
 My 2 1/2 year old daughter is OBSESSED with you. We listen or watch you every day and you have no idea what a hero you are to us… Not just to Mara but my husband and I too. You've kept her awake in the car, helped her eat meals and you've kept her calm during medical procedures (Mara has epilepsy). She impersonates you when she plays guitar and soon I will get a video for you. Her little brother Neil is starting to get into it too!  Anyway, just wanted to say thank you.
---
The best thing you can say about any performer is that their passion is contagious. The dictotomy of entertaining the youngest of the young is that they are easy to amuse but you can't alienate the parents by being insufferably cute or infantile. Miss Nina walks that fine line of rousting the fervor of children without rustling the feathers of the elders of their flocks.  EVERY DAY'S YOUR BIRTHDAY is a Brady Bunch-esque romp in the playground that the under-6 set will find enchanting and intoxicating.