Episodes of the Miss Nina weekly video show!
On this blog you'll also be treated to exclusive commentary from miss nina on how to incoroporate these songs and activities into your home, classroom, story time and life: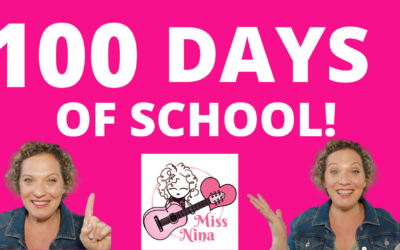 Happy Tuesday & Happy 100th Day of School! Well…..almost 100th day of school here in MN. Our school district celebrates on February 13th. For those of you who live in states that started school much earlier than we did, I think your 100th day has come and gone and...
read more