Episodes of the Miss Nina weekly video show!
On this blog you'll also be treated to exclusive commentary from miss nina on how to incoroporate these songs and activities into your home, classroom, story time and life: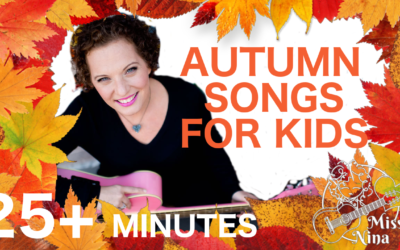 Happy Tuesday! Oh my goodness - I LOVE OCTOBER!! I mean, when its cloudy and grey, maybe not so much. LOL! But when the sky is that clear blue that it can get this time of year, the leaves are turning and there are beautiful fall colors all around, and I start craving...
read more